Are you planning to travel to Belgium? Well, the Embassy of Belgium in Nairobi will not stamp a visa on your old passport.
"#ConsularAffairs – Please note that according to the announcement of the Kenyan Government, the old Kenyan passports will expire on 01.09.2019. The Embassy of Belgium in Nairobi will ONLY accept the new East African Community biometric e-Passports for Schengen visa applications," the embassy tweeted on Wednesday.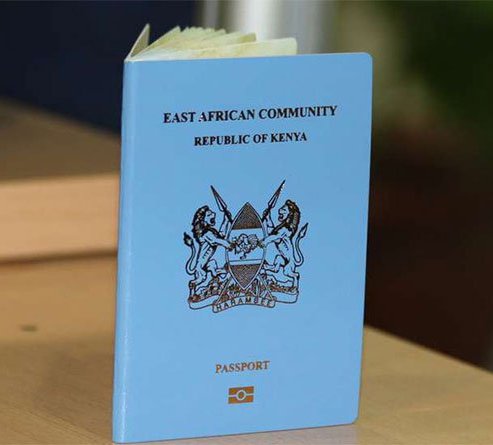 Kenyan e-passport 
This comes shortly after the US Embassy sent the same communication before retracting.
In a post on the embassy's Facebook page, in April, the US Embassy said,  "All travelers to the United States from Kenya must have a passport valid for at least six months from date of entry. Therefore, U.S. Embassy Nairobi can no longer place U.S. visas in the previously issued non-digital passport expiring August 31, 2019."
They, however, overturned the decision on May 1.
"Visa applicants may apply for a US visa with a non-digital Kenyan passport. We will place a US visa in a non-digital passport until further notice. Holders of current US visas do not need to take any action," the embassy announced on its Twitter handle.
The e-passport was launched in 2017.
Last year, Head of Public Service Joseph Kinyua, in a circular, urged public servants to apply for the e-passport.
"Where a public servant does not have an e-passport by March 1, 2019, they will be ineligible for clearance until after September 1, 2019," the circular read in part.
In December, however, Deputy President William Ruto postponed plans to outlaw old passports citing poor response to calls for replacement with the e-passport.
He announced the new deadline of 2020, noting that the initial August 31, 2019 one was not feasible after a paltry 400,000 passport holders out of over 2.5 million Kenyans managed to renew the travel document.