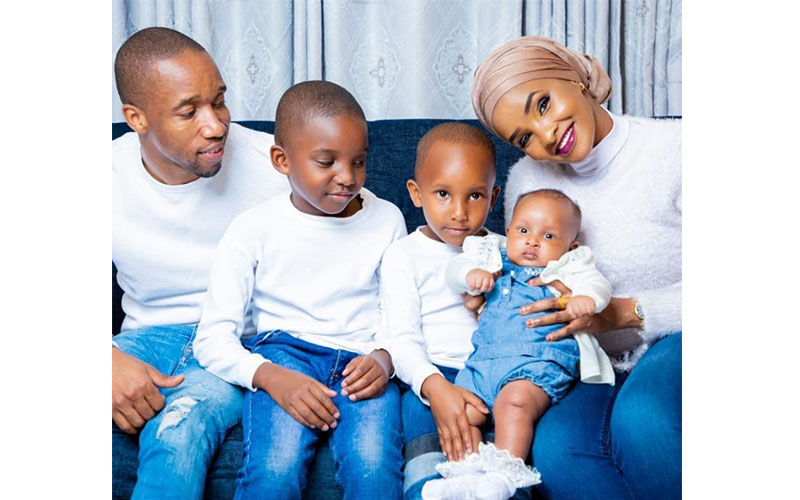 Citizen TV news anchors Lulu Hassan and Rashid Abdalla took to social media to wish their son a happy birthday. The celebrity couple expressed immense love for their son and shared wise life-advice with him.
"Happy birthday my little munchkin, my ever bubbly son. I thank God for giving me an incredible child, a treasure from above who brings me so much joy and love. You are my pride and joy. Happy birthday Iffy," Lulu Hassan wrote.
On the other hand, Rashid advised his son to maintain strong friendships with people and to respect people from all walks of life. He urged his son not to judge people based on tribe, social status or religion.
"Imarisha utu, wekeza undugu na urafiki kwa watu kwani mtu ni watu. Heshimu mkubwa na mdogo. Thamini uwepo wa Mola na daima usibague mtu yeyote kwa msingi ya kidini, kikabila au kihali. Heri njema ya siku yako ya kuzaliwa Ifran. Happy birthday my son. Love you so much," he said.
Citizen TV News anchors Lulu Hassan and Rashid Abdalla have been married for 10 years now and are blessed with three children; two sons and a daughter. The celebrated couple got engaged two weeks after meeting and have been together ever since. They became the first couple to anchor news together in the mainstream media.
The power couple are not only known as anchors in Kenya. They have a talent when it comes to producing captivating shows. They teamed up to produce Maria, which is aired on weekdays on Citizen TV. Moreover, Lulu Hassan has produced other notable shows such as Aziza, Moyo series and Maza.
The couple has not only won over fans with their onscreen chemistry, but also with  their sense of fashion which jumps out whenever they are anchoring news.